Stunning WordPress design
Good Grief Brewing Co. is a collective of like-minded brew-heads and craft beer enthusiasts that brew delicious, USA-inspired ales for fun. These are beers you can't buy in the shops.
But in craft beer circles, the beer itself is only part of the story. Branding, design and heritage all form part of the narrative behind each 'small beer', and it's this artisan ethos that craft drinkers have embraced in their droves to catapult this unique industry into an international success story.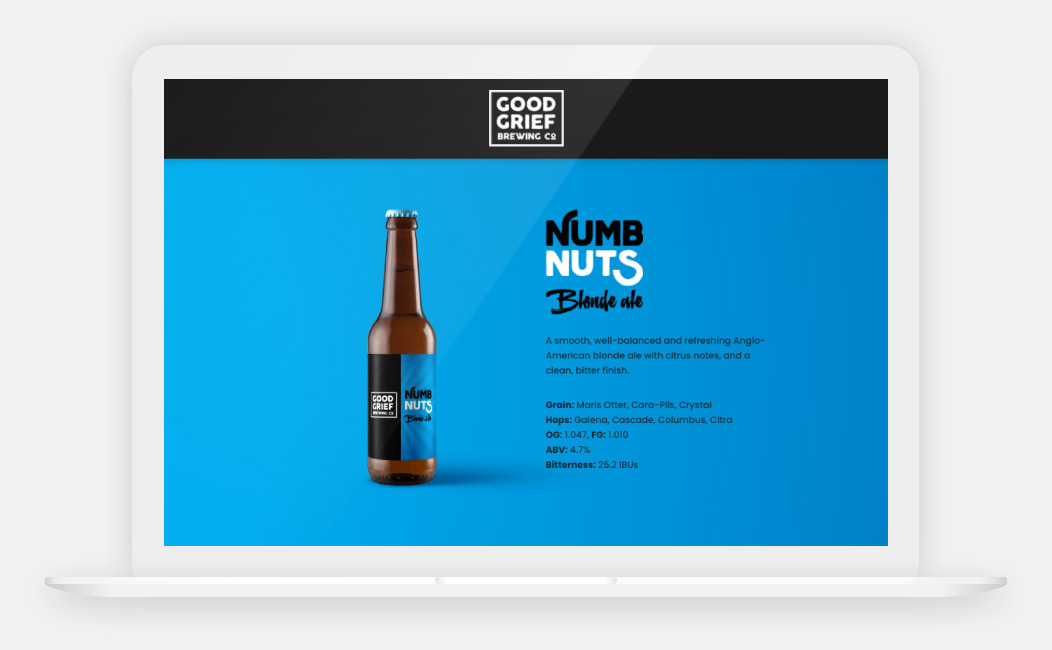 A complete, expert WordPress service
Bringing this website to life
A WordPress website with a bespoke design
Good Grief Brewing Co.'s branding is bold and dynamic, and they needed a website to match. Our team brought their beers to life with interactive animation that makes the product jump out from the screen.
Step by step guidance throughout the process
Our knowledgeable team provided help and consultancy on everything from branding, product images, interactive animations and more.
Hosting and maintenance
Good Grief Brewing Co. don't need to worry about keeping their WordPress website online, secure and up-to-date – we take care of everything for them. And we're on-hand to provide website support and advice whenever they need it.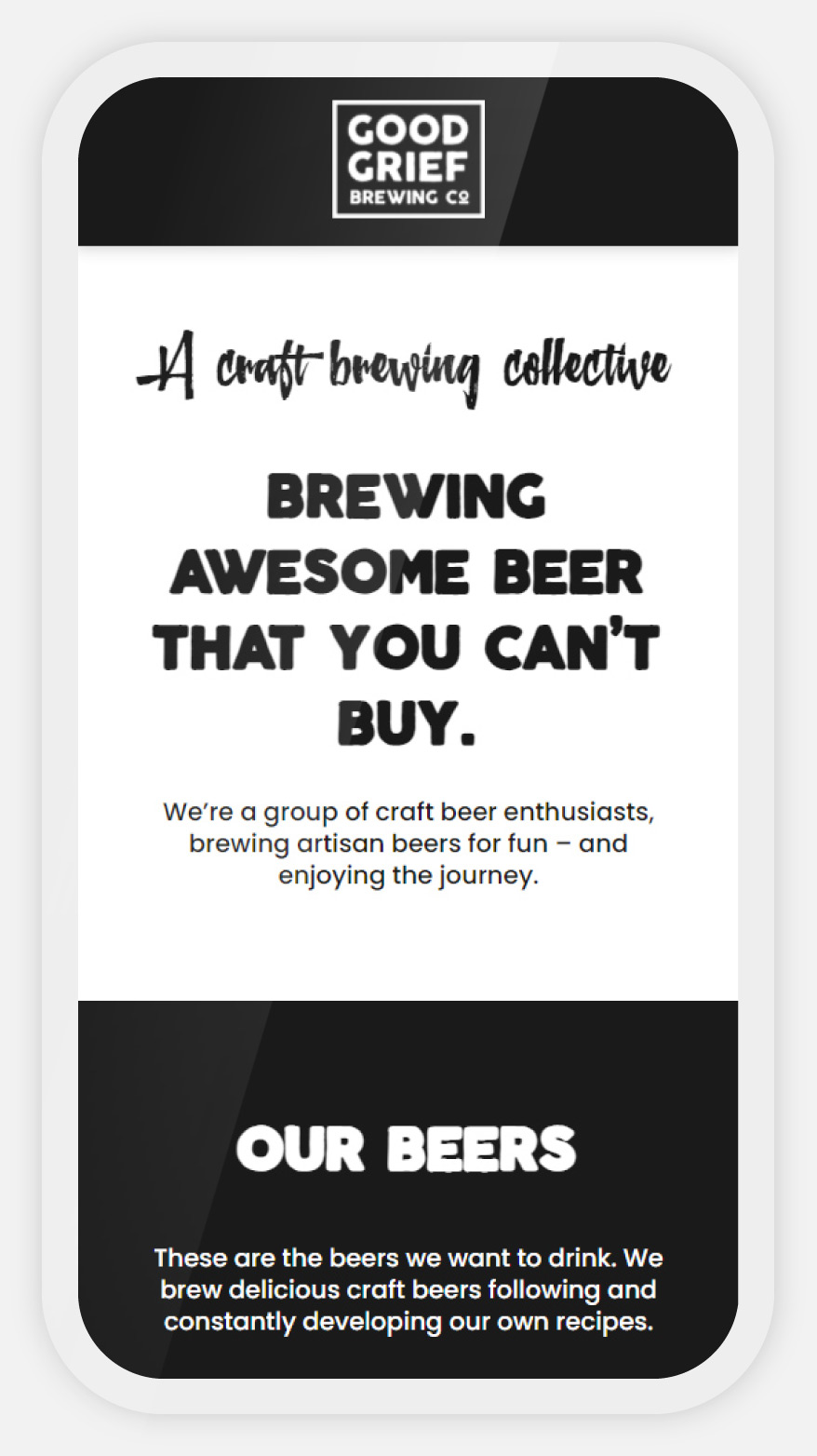 A complete, expert WordPress service
Do you want a new website?
We think you'll

working with us!
Our team has been building websites like this one for over 20 years. Contact us to find out how we can help you stand out online!