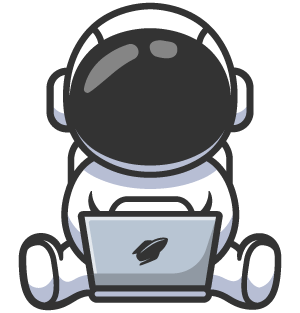 Website design experts in Mid Wales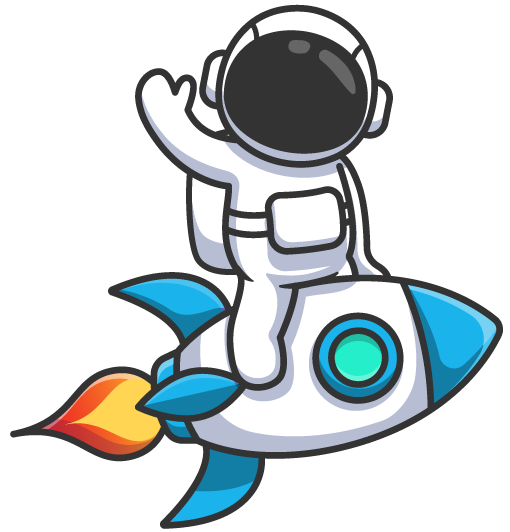 Hello, we're Pixel Reset. Providing expert WordPress website design, WordPress maintenance and WordPress support for businesses, startups, charities, social enterprises, pubs & clubs, cinemas, shops, breweries, SMEs and sole traders in Newtown, Powys.
We specialise in creating effective websites that not only look beautiful, but will also help convert your visitors into customers. Our expert developers take the hassle and confusion out of the process – from the initial brief to going live, we deliver websites that exceed your expectations.
A complete, expert website design service in Newtown
We take care of everything

A stylish design
Our designers will create a beautiful WordPress website that will make you stand out from the crowd!

Packed with features
A WordPress-powered website with access to thousands of WordPress plugins.

Easy to edit & maintain
Every site we build is designed for easy, hassle-free maintenance.

SEO design & build
Following industry best practives and techniques

Optimised for conversions
We incorporate design techniques to turn your visitors into customers.

Responsive web design
Your site will look gorgeous and function great on phones, tablets and computers.

Fast & reliable
We include powerful web hosting with edge caching for ultimate speed – and we monitor your site 24/7.

Experts here to help
Our friendly team of WordPress experts is on-hand to assist when you need us.

The full WordPress service
We'll build your WordPress site, host it, monitor it and install updates & patches, taking the hassle out of WordPress.
Our team has been building websites for over 20 years. Here's a few of our recent projects.
We don't offer cheap web design – we offer affordable website design. There's a big difference! Cheap websites are often quickly thrown together and built to a poor standard. We build effective, high quality sites at a fair, affordable price.
Our team is highly experienced in building effective websites that exceed expectations – we've been doing it for over 20 years! We've worked with lots of local businesses in Newtown, Welshpool, Llanidloes and the surrounding areas, and we'd love to discuss how we can help you launch your new website!
Frequently asked questions…
How do you offer affordable websites when other agencies charge so much?
We're a website design company first and foremost, not a bloated agency that charges inflated hourly fees.
Our service is focused and streamlined – we have a unique, straightforward briefing process; we don't waste time with unneccesary meetings; and our team works remotely from home and co-working spaces – so we don't have the huge overheads of running an office.
The majority of our websites are built using the same platform and technology – WordPress with Divi – which streamlines our production processes and allows us to offer much more effective support.
Does 'affordable websites' mean 'low quality'?
Absolutely not! Our team has over 20 years' experience in building high-quality websites to exceed expectations. Rest assured that a Pixel Reset website will look and perform great on phones, tablets and computers.
We build sites using WordPress – the world's most popular content management system, and give you ultimate control of the content and layout of your site with the Divi page builder. We'll host your site on fast UK-based servers, look after the software maintenance of your site, and monitor it 24/7.
Contact us to discover how we can help your business launch a new website
What kind of websites do you build?
We build all kinds of websites – simple one-page websites; brochure websites for businesses; blogs; ecommerce websites including retail and trade-only/wholesale stores and much more.
We build most websites using the WordPress platform with the Divi page builder, which means whatever kind of website you need, it will be fast, extendable, easy to update and look great across all devices.
Our ecommerce websites use WooCommerce, one of the world's most popular platforms for online stores. WooCommerce works inside WordPress, meaning you benefit from its unrivalled flexibility.
I'm not sure what I need - can you provide advice?
Of course, we'd be happy to help! Feel free to get in touch and ask any questions you have about launching your new website – either over the phone or via email.
What is WordPress? Why should I use it to power my website?
WordPress is an awesome, free and open-source platform on which we build your website. It's a type of software known as a content management system, or CMS for short. WordPress powers over a third of the entire web, and for good reason – it's easy to use, powerful and packed with features. Plus, it's extendable with thousands of plugins that add extra functions and features to your site – such as events calendars, ecommerce, search engine optimisation tools and more.
What is Divi?
Divi is the page builder software that we use in conjunction with WordPress. Divi is what you'll use to edit your pages. It's an intuitive, easy-to-use and powerful drag-and-drop visual page builder that gives you full control over the content and layout of your pages. No coding required – with Divi, it's easy to adjust your page layout, add images, text, animations, forms and more.
Divi powers many of the websites web build, and we include its intuitive builder tool with each site. Divi software and feature updates are included with our WordPress Managed Hosting and Maintenance service, so you'll always have access to the latest Divi features.
What is WordPress Managed Hosting & Maintenance, and why do I need it?
WordPress is free, but like all content management systems it needs two things: to be hosted by a web host to make it available to your visitors online; and regular TLC to keep it running smoothly and securely. The core software requires regular updates, as do any plugins and themes that are installed. Not keeping everything up to date could result in your site running slowly or not working at all, and can open the door to hackers.
Most updates are straightforward, whereas some are more involved. Occasionally, problems such as plugin conflicts and installation issues can occur. It's possible for a website owner to perform the updates themselves – but many don't have the time or the knowhow to fix any problems that might arise. And when security patches are released, it's important that they're installed as quickly as possible.
Many web design agencies will build your website and leave you to manage these updates yourself. Some will charge huge additional fees to keep your site updated and running smoothly.
That's where we come in. With our WordPress Managed Hosting & Maintenance service, not only do we host your website on servers that are tuned for high-performance WordPress sites, but we also take care of the software maintenance so you don't have to! We'll regularly install patches and updates, and fix problems that might occur with the WordPress core and Divi.
We also pro-actively monitor your WordPress website 24/7, so we're always keeping a close eye on your site's availability and performance.
And the best news? We include one year of our WordPress Managed Hosting & Maintenance service FREE with most websites we build!
How is your WordPress maintenance package so much cheaper than other providers?
We offer one of the most cost-effective WordPress management services available. This is possible due to the combination of proprietary technology we use, by restricting some of the lesser-used admin features within WordPress and by limiting the number of plugins that can be installed.
And because all the WordPress websites we build are based on Divi and are built using the same technology and processes, we can offer unbelievable value maintenance services.
Will you provide training on how to manage and update my website?
While we don't offer training courses, we are currently working on a printable manual that explains all the basics of how to edit your site, with easy to follow instructions and screenshots. And if you want advice or get into a jam while updating your site, we're here to provide help and support.
Can I move my existing WordPress website to Pixel Reset?
As well as building and maintaining awesome WordPress websites, we can also offer WordPress Managed Hosting and Maintenance services for websites that were not built by us. Not all WordPress websites are built equally though, and we can only maintain WordPress websites that meet certain requirements. For example, we don't maintain websites that use themes which use TGM plugin activation, or have an excessive number of plugins. Please contact us for more information or to discuss your requirements.
If your website doesn't meet our requirements, contact us to find out how we can convert your website into a perfectly streamlined Divi-powered WordPress website and move it over to our Managed WordPress Hosting and Maintenance platform.
Can I transfer my website to another provider?
Absolutely. If you're not satisfied with our service, or you'd like to move your WordPress website to another provider for any other reason, you're free to do so (subject to the terms of your contract).
Some agencies and well-known subscription-based website providers will tie you into their proprietary platform, meaning you can't move your website to another provider. In short, you're stuck with them. But that's not the case with us! We use WordPress, a completely open website platform, which means you'll have an almost unlimited choice of web hosts to host your WordPress website with.
But we hope our unrivalled commitment to providing the best website service at an affordable price will keep you with us for many years to come!
Let's talk about your website