Stunning WordPress design
Holiday accommodation website
The Mamgu, a stunning family-owned lodge set in the rolling countryside of Mid Wales, really is the perfect place to escape the madness of everyday life.
This new lodge was completed in 2020, and when Covid lockdown relaxation was announced in Wales, The Mamgu contacted us to build a website for their new business. The brief was simple – the site needed to be beautiful, showcase The Mamgu's artisan features, and encourage people to book their stay. Oh, and it needed to be completed and launched quickly!
We rose to the challenge, and delivered a gorgeous new website in time for the summer holiday season.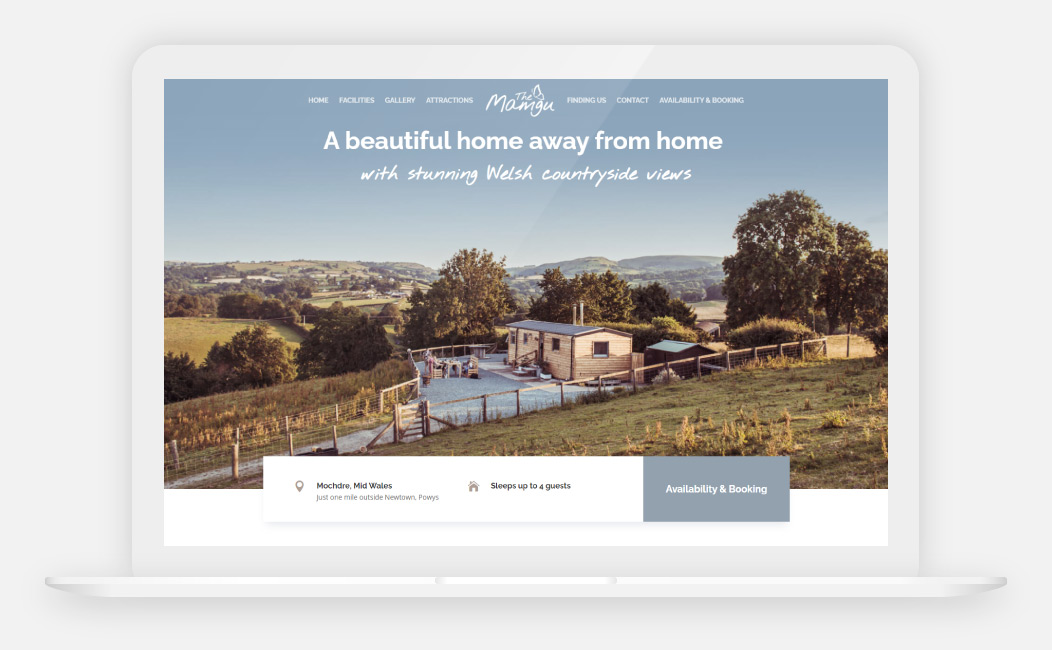 A complete, expert WordPress service
Bringing The Mamgu to life
A WordPress website with a bespoke design
The Mamgu is set in the idyllic Welsh countryside. Their website conveys the beauty of the location, maximising on stunning imagery to entice visitors to book their stay.
Step by step guidance throughout the process
Our knowledgeable team provided help and consultancy on everything from photography, to options for online booking.
Hosting and maintenance
The Mamgu don't need to worry about keeping their WordPress website online, secure and up-to-date – we take care of everything for them. And we're on-hand to provide website support and advice whenever they need it.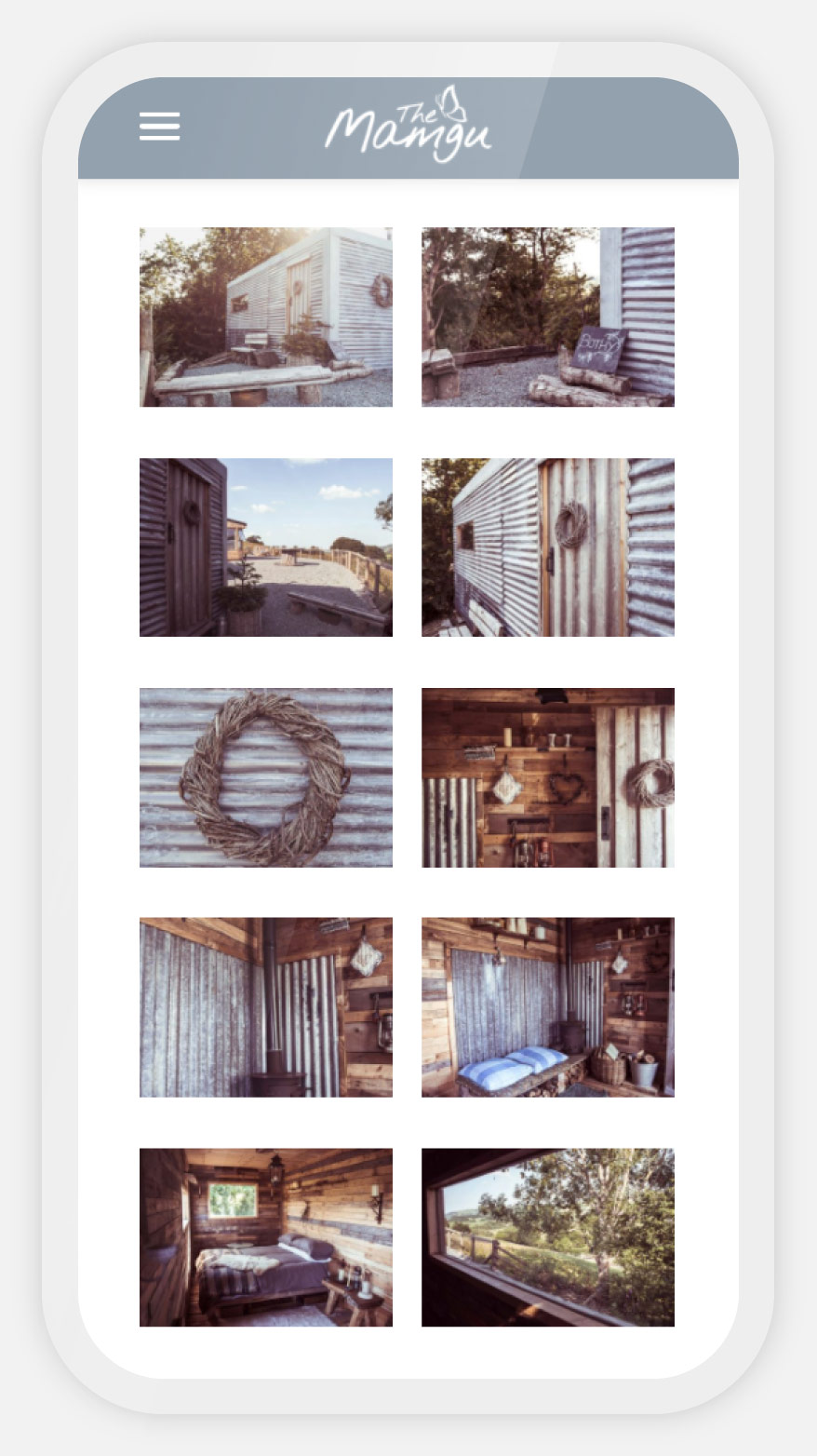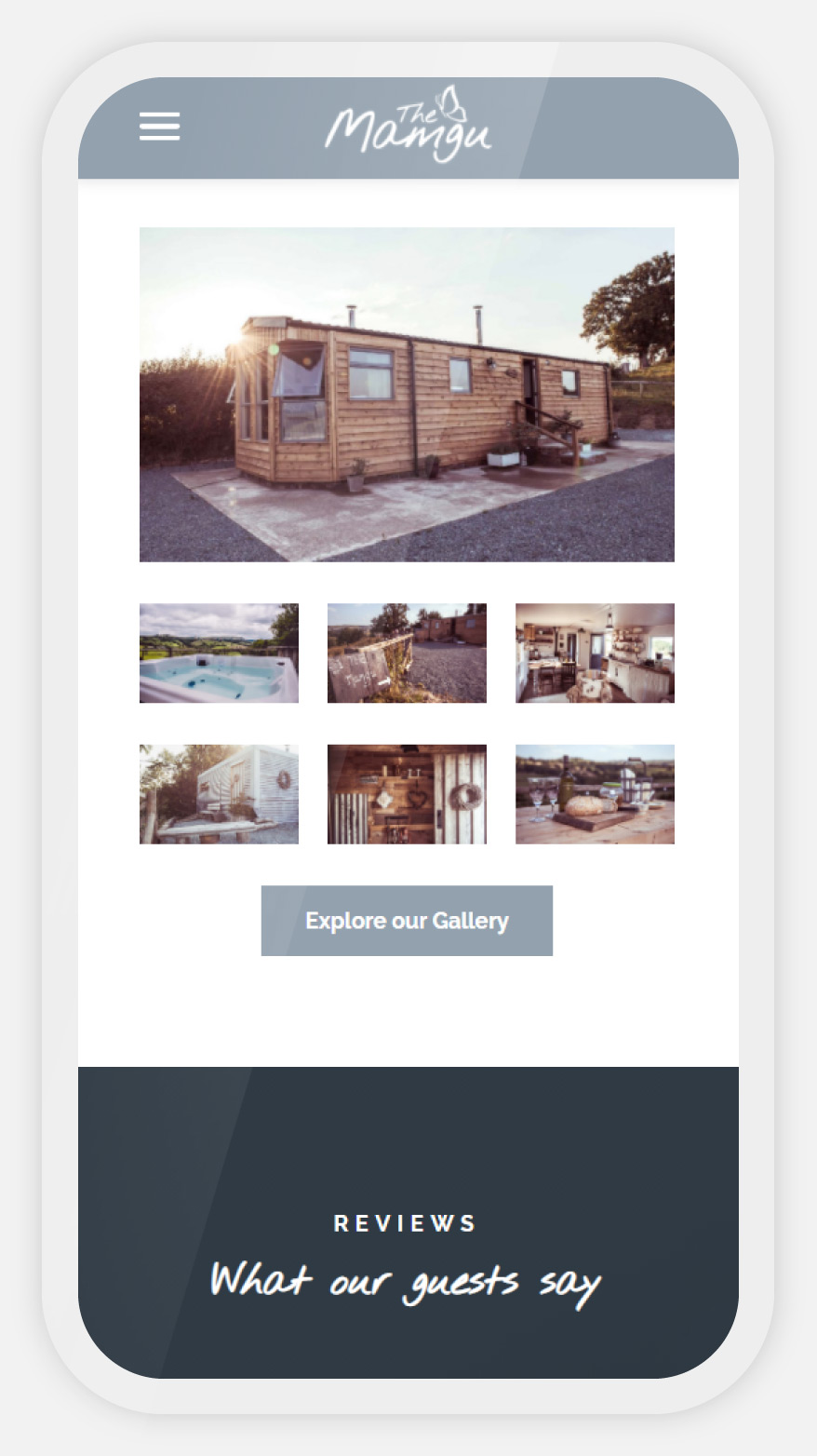 I couldn't have asked for better people to do this. It's awesome what you've done, we're so impressed. Thank you, you've made quite an unusual time and process really enjoyable and satisfying.
Kate Jones
The Mamgu Lodge
A complete, expert WordPress service
Do you want a new website?
We think you'll

working with us!
Our team has been building websites like this one for over 20 years. Contact us to find out how we can help you stand out online!